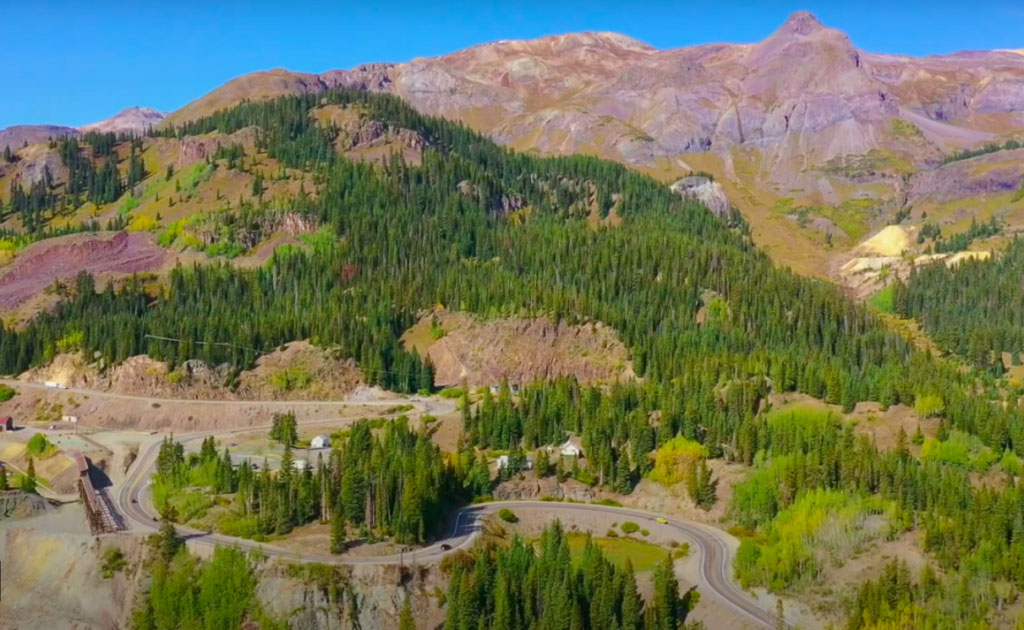 ---
Have you ever wondered about the white colored houses on the tight-S curve at milepost 82 on U.S. 550/Red Mountain Pass?
They are known as the Idarado Houses, and they were originally built before 1920 for miners and their families in the now-abandoned ghost town of Eureka, Colorado, northeast of present day Silverton. In 1948, ten of the forty houses were hauled one at a time over a dirt-road on Red Mountain Pass to the Treasury Tunnel complex of the Idarado Mining Company, where they were utilized for offices, an infirmary and miners housing until the Idarado shut down mining operations in 1978. Of those ten, only four remain today. 
On behalf of Ouray County, and in partnership with the Ouray County Historical Society, TLR is currently undertaking a two-year program of stabilization, restoration and preservation activities designed to assure that the Houses will continue to be a focus of historic interest and a major part of the US 550/Million Dollar Highway/SanJuan Skyway- Scenic and Historic Byway for generations to come.  
You can learn more about these historical buildings by watching our short informational video and reading related articles and press releases listed below.
We hope you will consider joining us in our efforts by being in touch and/or donating below!
---